Home » Greg Ozimek Winner Sirius Award 2016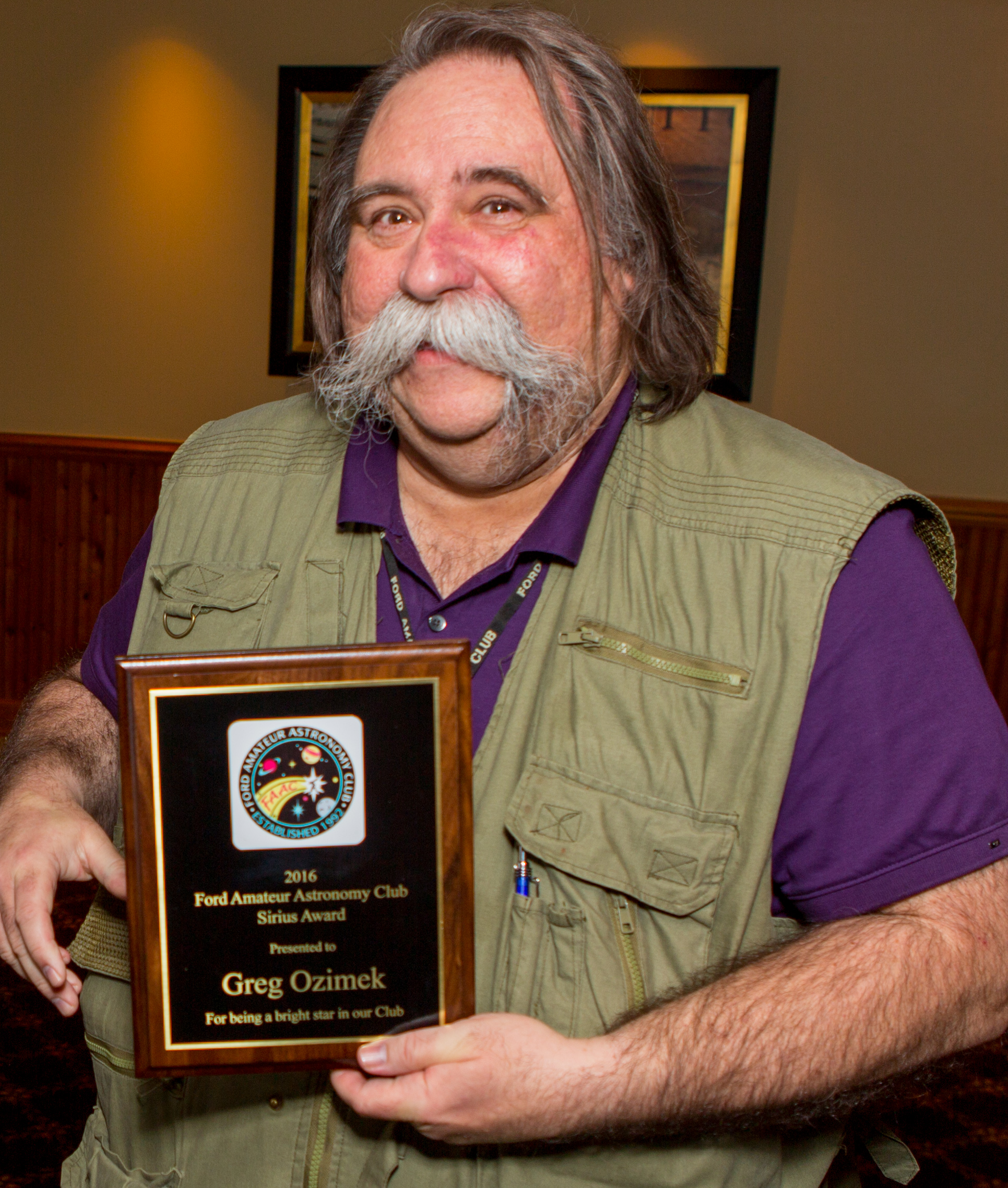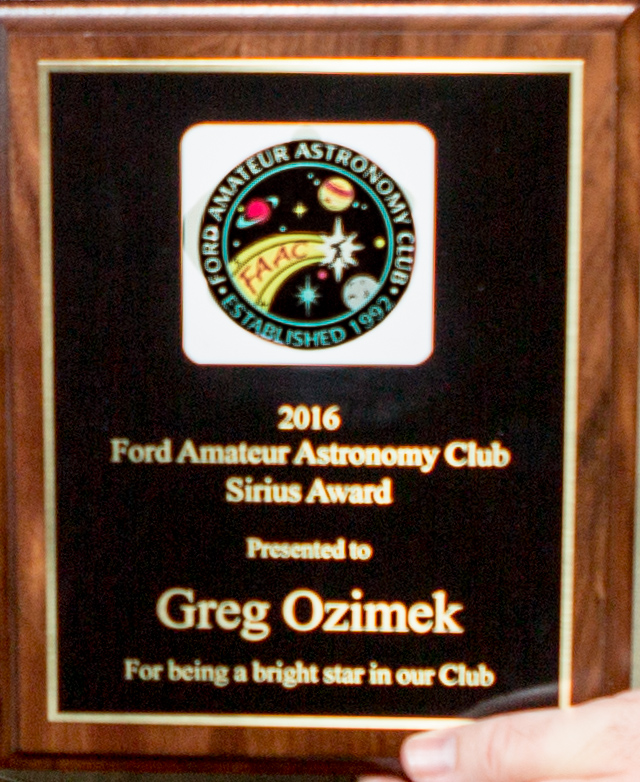 Greg has been a member for over 10 years and has been very active in volunteering for our club.
Here is a highlight of many of Greg's contributions:
Attends and participates in nearly all board meetings, General Meetings, and SIGs


Greg has volunteered his time and expertise for numerous club functions and works behind-the-scenes. Listed among these are:

Participation on numerous committees including the nominating/election committee

Finds the speaker for the Annual FAAC Dinner Banquet (including tonight's speaker)

Club Webmaster since 2009

Orders and brings the food to all club General Meetings and Astrophotography SIG meetings

Worked with AFE (Astronomy for Everyone TV shows) to help get all episodes
converted and posted online to YouTube

Helped do set-up work for annual club swap meets & conference event.

Participated in numerous outreach events.